The Freedom to Go | The Winnebago Era.
The Winnebago Era gives you the freedom and power to go where you want, when you want. Build on the Mercedes Benz Sprinter chassis, with the power of a diesel, you will have everything you need for your next road worthy adventure!  You will love the continuous track lighting, a galley that was designed for great on-board cooking and food prep, plus some unique living and sleeping spaces all keeping you on the go.  
Enjoy each unique model layout from the the rear sofa/bed in model 70X and 70B, all the way to the very versatile Flex Bed unit in 70A.  You will love that you can travel in complete comfort with air conditioning when needed, and the spacious rear door that include a sliding screen door just can't be beat for bringing the outdoors in when you want it fresh.
So, when you require a bit of travel freedom, choose a new Era class B diesel by Winnebago and hit the road for your next great adventure!
Winnebago Era Interior | Choose from Two Interior Collections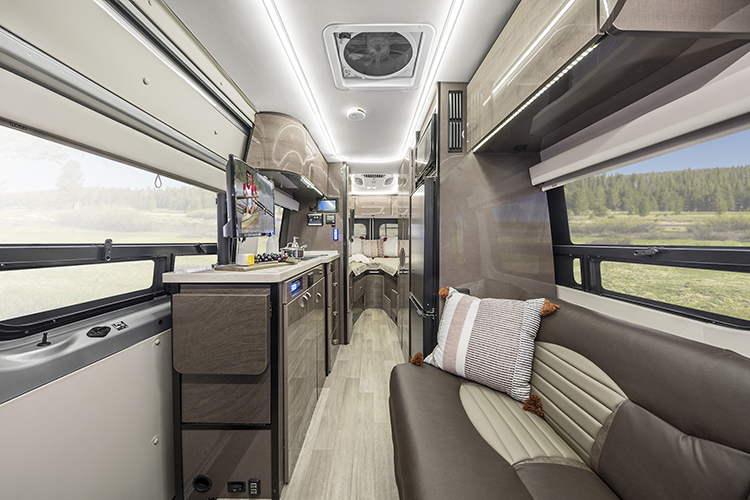 Winnebago Era Fusion Interior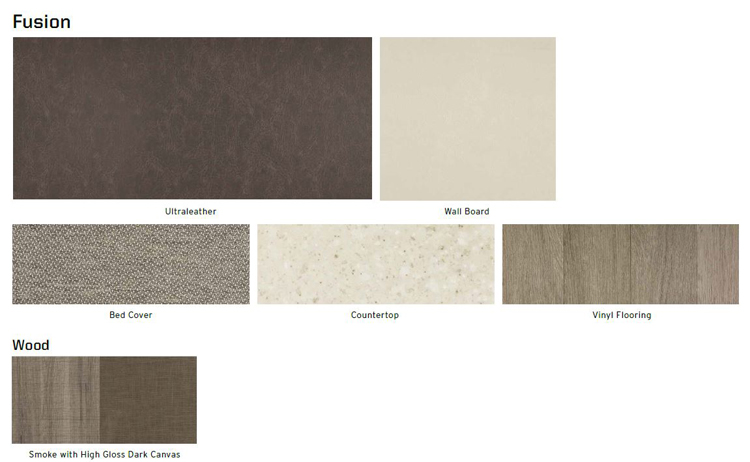 Winnebago Era Quantum Interior