Winnebago Era Floorplans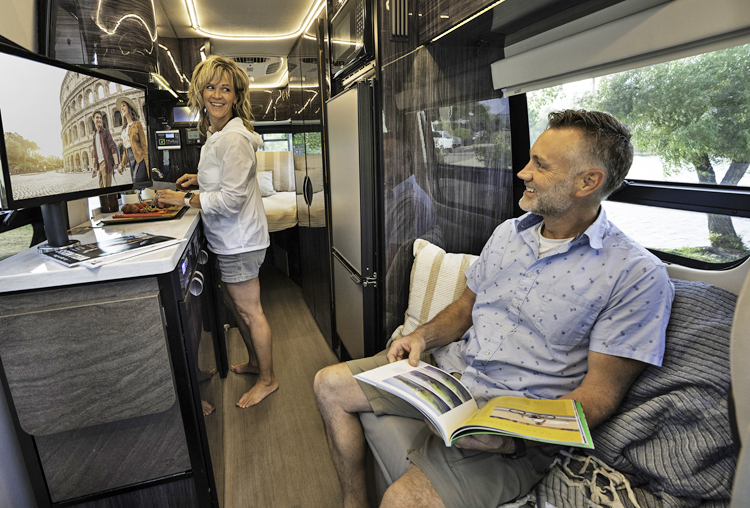 The Winnebago Era is available in 3 Floorplans offering versatility on the Mercedes Benz Sprinter Chassis!
The Winnebago Era is available in 3 floorplans. The Winnebago Era 70A includes a Sofa/Bed and rear twin beds that convert into one large bed with the flex bed system. The Winnebago Era 70B and 70X are similar floorplans. Each includes a rear powered Sofa/Bed. The main difference in these is the 70B floorplan includes 1 center seat and 2-door compressor driven refrigerator like the 70A, while the 70X floorplan includes 2 center seats and a smaller single door compressor driven refrigerator. 
Winnebago Era Floorplans|Specifications
Floorplans
Winnebago Era 70A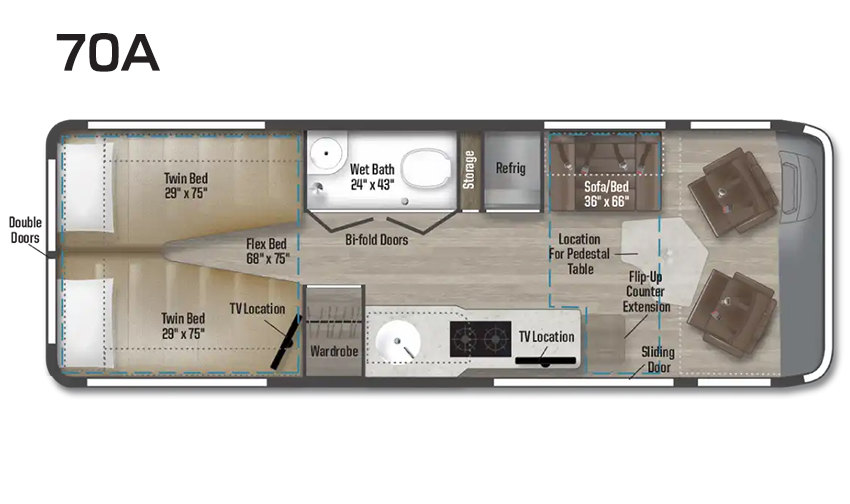 Winnebago Era 70X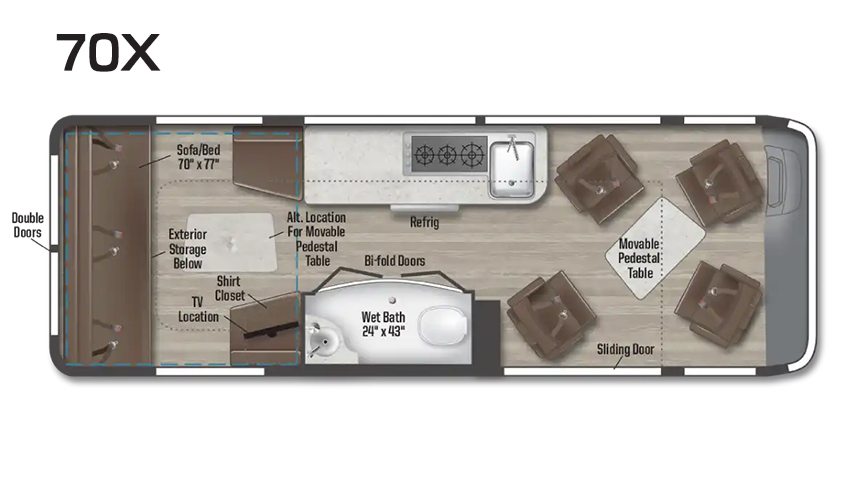 Winnebago Era 70B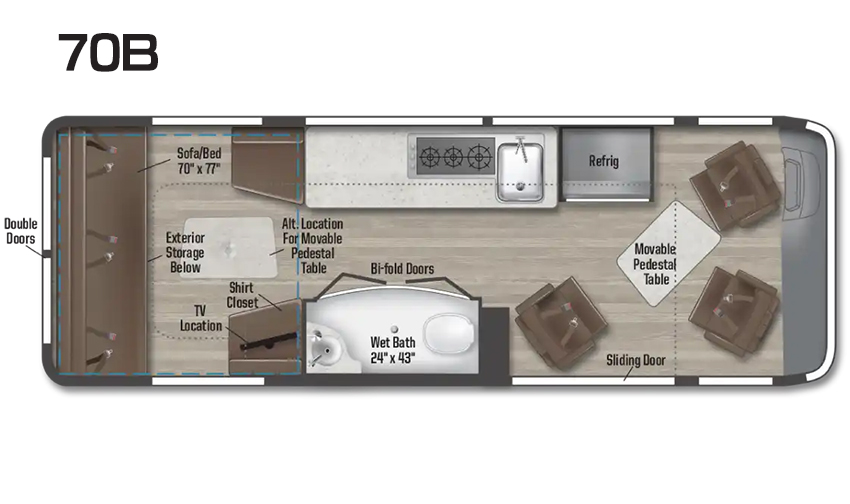 Winnebago Era Specifications